On the fourth Thursday of November, people in the United States celebrate Thanksgiving, probably the biggest national holiday and with that something that will be missed while abroad. Thankfully, there are a lot of American expats that brought the tradition to Berlin with them. Here's a few places that offer authentic American Thanksgiving food as well as tips on where to find ingredients if you want to cook for yourself!
1. Tasty Take Away at Stella
Pick up the year's most special dinner at Fortuna's Table & Stella, located in the heart of Neukölln! If you order for a minimum of 6 people before Nov 17th, you will get to indulge in their originally American-style turkey (they also have vegan options.) You can choose between 3 different courses, with prices ranging from 38€-70€.
2. Humble Pie & Fräulein Kimchi
Ready made heat and serve menus by pick-up or delivery. On offer are a full menu (39,50 € per person) or a lite menu (29,50 € per person), including a vegetarian option. They also offer to cater your party with a whole turkey and all the fixins by request.
3. Barcomi's
Barcomi's are famous for their American-style cakes and pies which you can order for pick-up or delivery in their online shop. Special Thanksgiving menu items are available!
Thanksgiving – for all who prefer to cook themselves
The turkey…
Germans eat turkey for Christmas, if at all, so it's good to organize your bird in advance. Most Fleischereien will be able to sort a bird out if you give them a week's notice. Plan on 500 grams per person when ordering, more if you're fond of leftovers.
… and where to get it:
Rogacki, Wilmersdorfer Str.145/46, Charlottenburg: Fresh turkeys available for ~9 €/kg. Giblets are included for no additional charge. Some have said Rogacki can be relied on to have turkey in stock, but it is recommended to place an order. Open: Tue-Th 10am-6pm, Fr 9am-6pm, Sat 8am-2pm, Tel. 030 3438250
Kaufhauf des Westens (KaDeWe), Tauentzienstraße 21, Schöneberg: Battery turkeys are ~7 €/kg, organic ones are ~13 €/kg, giblets for ~6 €/kg. Open: Wed-Sat 10am-8pm, Mon-Tue 10am-8pm, Tel. 030 21210 (poultry counter)
Fleischerei Domke, Warschauer Str. 64, Friedrichshain: Frozen turkeys are ~10 €/kg, while fresh ones are ~12 €/kg (without giblets). They say it's best to come by in person to place an order, but Domke always has a few turkeys (presumably frozen) on hand. Open: Mon-Fr 6:30am-10pm, Sat 8am-9pm, Su 11am-9pm Tel. 030 2917635.
Make your own vegan loaf:
This vegan meatless loaf is so moist and flavorful that you won't need stuffing or even gravy. It's gluten-free and soy-free, too!
German guide to the Thanksgiving classics:
The stuffing/dressing
Since you can't turn to admittedly-terrifying bags of stuffing mix, you'll want a sturdy white bread that won't fall to bits nor stay too stodgy. We suggest cubing Soluna's La Boule or else what's called französisches Landbrot, which is sold at many organic bakeries. Vacuum-packed chestnuts are easy to find in Berlin grocery stores and often more affordable than in the States, so they're suited well as an addition to your stuffing.
The mashed potatoes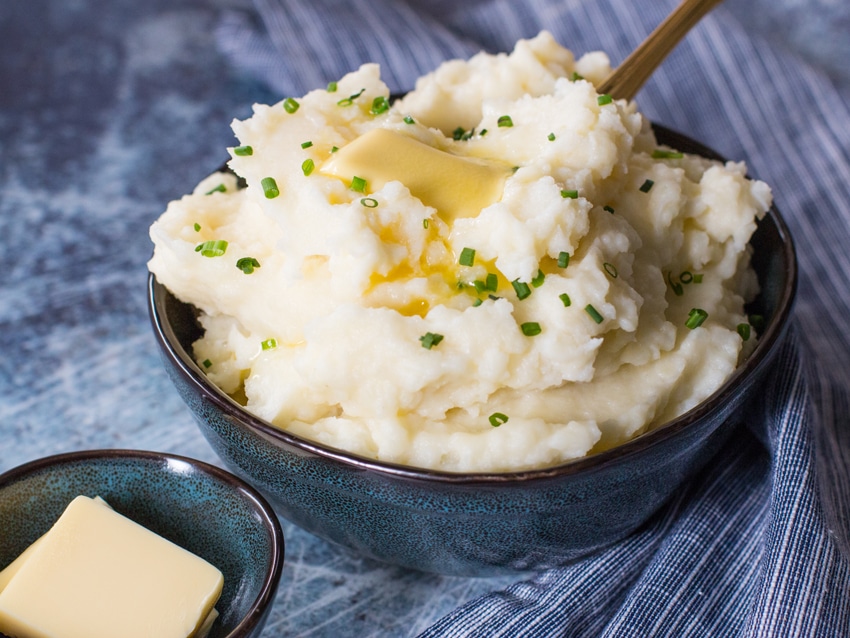 Look out for potatoes described as mehlig or mehligkochend (i.e. floury potatoes): they're the best substitute for russets.
The pumpkin pie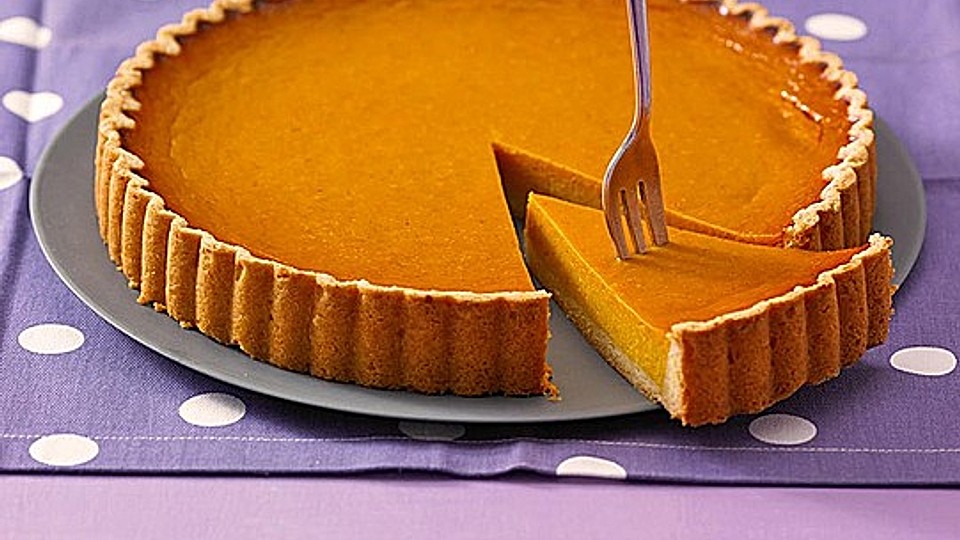 You can find canned pumpkin at KaDeWe and Broken English. As a cheaper alternative, fresh pumpkins are available at most general supermarkets at this time of the year.
The sweet potatoes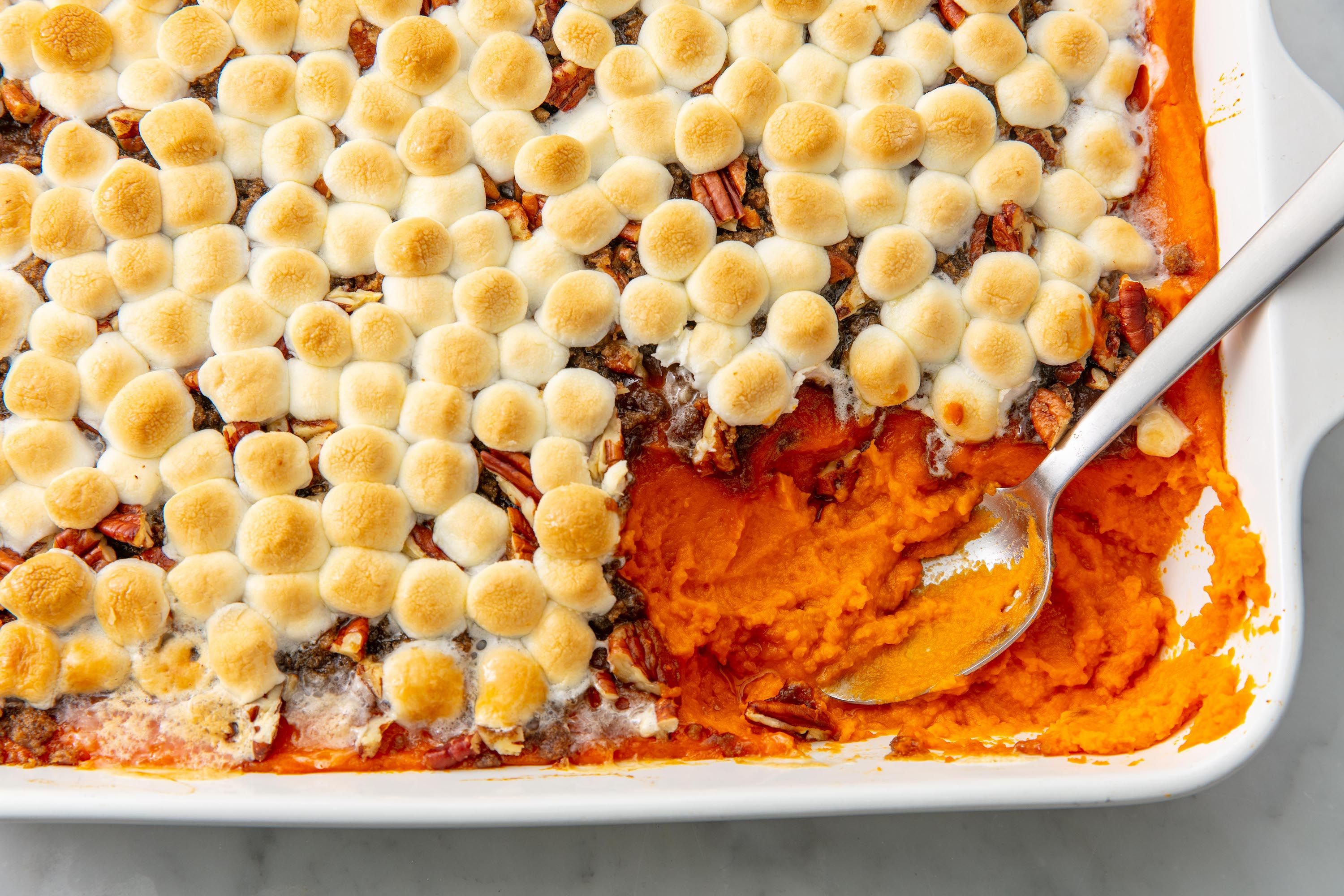 If you want to make a sweet potato casserole, Süßkartoffel and marshmallows are sold in most grocery stores in the city.
The cranberry sauce
Cranberries can be found at most large grocery stores like Edeka and Kaufland, as well as most organic shops.
Picture Sources: https://www.instagram.com/stella_shopandcatering/ ; https://cdn.shopify.com/s/files/1/0365/4595/3928/files/EA6423C0-A547-4C2C-AACE-0A3610C3CC54_480x480.jpg?v=1605368844 ; https://cdn.shopify.com/s/files/1/0292/2381/3180/products/pecan-pie-versch-grossen-297063_600x.jpg?v=1644863221 ; https://i2.wp.com/www.downshiftology.com/wp-content/uploads/2020/11/Turkey-Recipe-16.jpg ; https://blog.fatfreevegan.com/wp-content/uploads/2010/11/meatloaf1.jpg ; https://www.averiecooks.com/wp-content/uploads/2015/11/stuffing-11-735×735.jpg ; https://www.flavcity.com/wp-content/uploads/2018/12/buttery-mashed-potatoes.jpg ; https://img.chefkoch-cdn.de/rezepte/324521114564533/bilder/668309/crop-960×540/pumpkin-pie.jpg ; https://hips.hearstapps.com/hmg-prod/images/delish-sweet-potato-casserole-marshmallows-horizontal-1530552310.jpg ; https://www.simplyrecipes.com/thmb/IWjz7dj-xf7NZvY5x3r0nzFDrSg=/2000×1333/filters:no_upscale():max_bytes(150000):strip_icc()/__opt__aboutcom__coeus__resources__content_migration__simply_recipes__uploads__2015__11__cranberry-sauce-horiz-a-2000-60646e8986ce4fc7963fa5add1ad6683.jpg