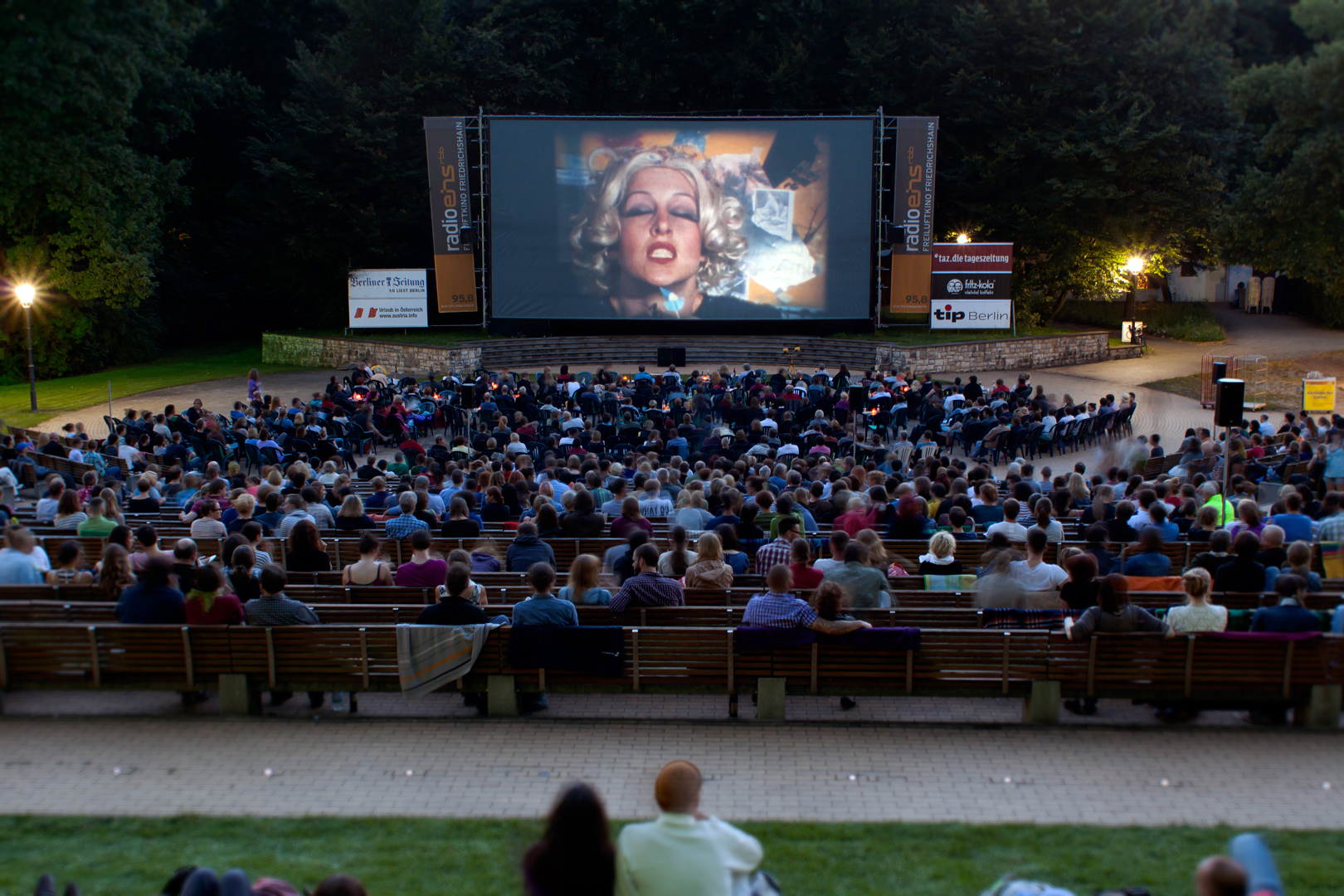 Summer in Berlin means many things. It is also the time for outdoor cinemas (in German 'Freiluftkinos'). The season is from May to September, which means all Fall FU-BESTers will defnitely be able to catch a movie under the starlit sky.
To make your life a little easier, we have put together a list of the best outdoor cinema opportunities in Berlin.
Berlin's oldest open air cinema is tucked away behind the Kunstquatier Bethanien, which makes for a very special atmosphere. The pro tip is to buy tickets beforehand online and come early, so that you can grab one of the sun loungers available and safe yourself the perfect spot on the grass in front of the screen. If you snooze, you will lose. So don't be late. Most movies that are shown are originals.
Where: Mariannenpl. 2, 10997 Berlin
This one is located in Volkspark with bench-style seating options. If you prefer to spread out, you can bring a blanket and sit on the grass. They mostly show dubbed movies, so pay attention to their program.
Where:  

Landsberger Allee 15, 10249 Berlin
Rehberge is a lovely park in Wedding, which provides a very peaceful location for watching a movie. Probablyt the only thing you will hear whilst watching the movie will be the whistling of the trees around you. They have seats available for up to 1500 people. Again, pay special attention to their program to see which films are in English or German.
Where: Windhuker Str., 13351 Berlin
This is by far the open-air cinema with the most urban feel setting in this list. It is not as intimate as some of the other suggestions, but for those who want an opulent city view to come with their movie experience it is perfect. From indie films to blockbusters, this cinema shows originals with German subtitles.
Where: 

Matthäikirchplatz 4, 10785 Berlin
Going back to a more cosy cinema experience, Freiluftkino Hasenheide comes to mind.  It's a charming open-air space with a sizable screen. The bench style seats can be a little hard on the bum though, so you might wanna bring your own blankets or cushion.
Landsberger Allee 15, 10249 Berlin
Last but not least, here is a tip for a free cinema experience. The Kulturfabrik, which usually serves as a concert hall, music venue, art house theatre, to name but a few things that are happening here, hosts free open-air movies in the courtyard, on Fridays and Saturdays at 10pm. Most of the films shown are in German.
Lehrter Str. 35, 10557 Berlin
Gereral-open-air-cinema-advice: Do not make the rooky mistake and be fooled by the warm weather. After the sun goes down it still gets pretty chilly, especially when you are sitting. Bring layers!